While the rest of the world is still hung up on the world of luxury provided by Swiss watchmakers, watch aficionados keep their eyes on the Japanese market. Japan once shook the Swiss watchmaking industry through the invention of quartz movements care of Seiko. To this day, the country has never stopped making waves across the globe through affordable and reliable watches. With brands such as Citizen, Orient, and Casio, Japanese watches remain a constant in many people's collections. Even professionals and casual users look to these brands for a reliable timepiece for everyday wear as well as special adventures.
These days, Japanese watch brands continue to innovate their watches through technology and design. For instance, we almost exclusively see solar-powered watches on Japanese brands. Not to mention, dive watches from brands like Seiko are the most sought-after not only by watch collectors but also by professional divers. Indeed, it's time to expand your watch collection and turn your head from the luxurious world of Swiss watchmaking.
Top 10 Japanese Watch Brands
When you're asked to name Japanese watch brands, it's impossible to miss out on the constants. Those include Seiko, Casio, and Citizen. These watch brands continue to prove, time and time again, that they're big players in the industry. We're not only talking about their production scale but also their reputation in the industry. For instance, the Miyota manufactures the Caliber 2035 at one per second.
Moreover, the affordable prices Japanese brands offer are surely irresistible. Everybody knows that Seiko is usually every collector's first diver or first mechanical watch. Collectors point to the direction of Seiko for a trusty diver to keep. Not only are they affordable but also incredibly reliable. These days, Seiko continues to innovate with new materials as well as new ways to power its watches.
As the Japanese watch market continues to grow, let's take a look at the brands to watch out for.
1. Seiko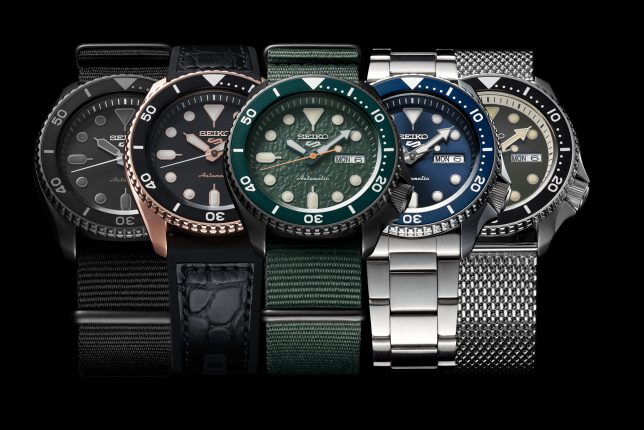 Seiko is one of the most established brands in the Japanese watchmaking industry. Its history dates back to 1881 in Tokyo. Kintaro Hattori opened up a shop that not only sells but also repairs watches. From there, the little shop grew into one of the most well-known watch brands all over the world. It currently has a total of eight brands. Seiko also makes movements for small watchmakers from across the globe.
Over the years, Seiko proved that it's more than just an affordable alternative to Swiss watch brands. It is also successful in itself. The 1969 incident proves that Seiko exists to compete and not simply catch the remaining watch enthusiasts who can't afford luxury Swiss watches. Seiko unveiled the first-ever quartz watch in 1969, the Seiko Astron. This innovation triggered the Swiss watch industry to follow suit by creating quartz movements of their own. Such a move kept Swiss brands from plummeting off the market entirely.
Today, Seiko produces some of the most innovative Japanese watches with both mechanical and quartz movements. The brand is also responsible for the creation of the world's first GPS solar-powered watch. Seiko watches are also the choice of many famous people like Queen's Brian May, Mick Jagger, and Adam Savage from Mythbusters. Watches from the brand also appeared in various movies like Apocalypse Now (1979) on Martin Sheen and A View to a Kill (1985) on Roger Moore. Of course, the Arnie Seiko watch can't miss a spot on such a list with Arnold Schwarzenegger wearing them on his 1980s blockbuster hits such as Predator and Commando.
2. Casio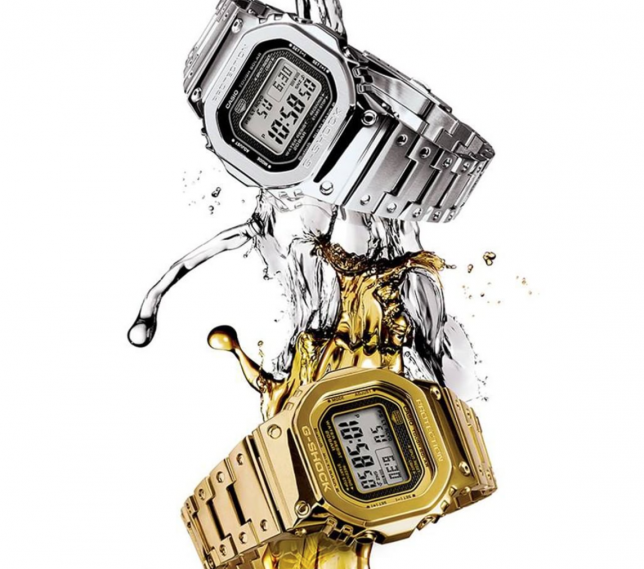 Four brothers started Casio with technological know-how. Tadao, Toshio, Kazuo, and Yukio Kashio founded Casio with high hopes. Toshio Kashio led the pack when the four brothers developed the 14-A, the world's first compact all-electric calculator, in 1957. From there, the company embraced the corporate motto, "Creativity and contribution" that Casio watches carry to this day.
Casio prides itself on the brands it develops today, known to many watch aficionados. That includes the Casio G-Shock, Baby-G, PRO-TREK, and a whole lot more. Perhaps, the most popular among those is the G-Shock brand. After breaking a pocket watch gifted to him by his father, mid-level engineer Kikuo Ibe created the first G-Shock watch. In 1981, the first unbreakable and gravity-shock-resistant watch saw the light. Today, G-Shock watches are the standard for durable timepieces. Other features of G-Shock watches include solar-powered movements and unique multi-function sensors.
You may not believe it, but prominent people in various industries prefer Casio watches for its accuracy and incredible convenience. Among the Casio clientele, you'll find well-known names such as Bill Gates, Barack Obama, Chuck Feeney, and  Pope Francis. You can also easily spot Casio watches in movies like American Sniper (2014) on Bradley Cooper, Back to the Future (1989) on Michael J. Fox, and Speed (1994) on Keanu Reeves.
3. Citizen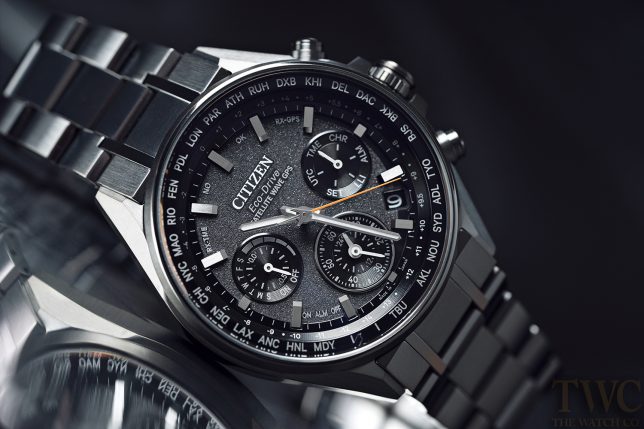 Founded in 1930, Citizen is a crowd favorite. It started when a group of Japanese and Swiss investors took over the Shokosha Watch Research Institute. The brand is responsible for creating the world's first multi-band atomic timekeeping watch in 1993. It is also the brand that pioneered solar-powered watches through its world-famous Eco-Drive tech.
Citizen boasts nine collections that are known to many professionals not only in Japan but also all over the world. Its line of watches such as the Citizen ProMaster Sport Line, Super Titanium, Weekender, and Drive by Citizen are constants on lists of top watches to own. The Satellite Wave, Atomic, Diamond, Dress, and Silhouette Crystal watches are also worth checking out. Citizen also has a Japanese-only line of watches called the ChronoMaster. Not to mention, the company also introduced the world's most accurate light-powered movement, the Caliber 0100, which has an accuracy of ±1 second per year.
Wearing a Citizen watch is one of the many ways you can help mother nature. Because of its sustainable movements, it's one of the go-to brands of prominent names from various industries. Some of the famous people spotted with a Citizen watch include Bernie Sanders, Kelly Clarkson, and Eli Manning.
4. Orient
Orient started out as an independent watchmaking firm named Tama Keiki Company in 1950. However, the company's name changed to Orient Watch Company. This change became one of the stepping stones to the brand's success. When Orient launched the Orient Star, everything else looked green for the brand.
In 2009, Orient became a subsidiary of the Seiko Epson Corporation. Unsurprisingly, a lot of people mistake Orient as a subsidiary of Seiko, the watch brand. However, there's a difference between the management of the two. Seiko is under Seiko Holdings Corporation, in Tokyo. This corporation handles the watch and other timekeeping brands of Seiko. Meanwhile, Orient is under Seiko Epson Corporation. This company handles Epson, Orient, and other corporate institutions.
Orient typically puts out mechanical watches, either self-winding or manual-winding. However, the brand also has its fair share of quartz, radio-controlled, and solar or light-powered watches. Among its popular collections include the Orient Classic, Orient Contemporary, and Orient Sports. Each of thee collections boast unique designs and top-of-the-line Japanese technology.
One of its most popular watches is the Orient Mechanical Sports 44 Watch EU07007F. It comes with a perpetual calendar and generously luminous hands over the green dial. Powering the watch is the self-winding calibre 46D40. It also comes with a depth rating of 100m, perfect for a standard sports watch.
5. Dedegumo
Kyoto based brand Dedegumo takes the Japanese art scene into its timepieces. Every watch from this brand is unique. They're also handcrafted with artistic products for watches. Dedegumo watches use movements from bigger manufacturers like Seiko and Citizen.
You'd think that Dedegumo would conform to the typical Japanese standards when it comes to Japanese watches. However, they lean more on the conservative aesthetic. While it has the power of a modern-day Japanese calibre, its watches don't look nearly as techie as say Casio or Citizen watches.
6. Minase
When Minsae launched in 1963, it was just a cutting tool manufacturer in Kyowa. However, the brand grew to be one of the most sought-after watch manufacturers in Japan. The company continues to produce mid to high-end watches for a large set of clientele.
In 2017, Minase released its own in-house movement, a hand-wound calibre. To further the brand's excellence, they modify and customized Swiss movements to give them the good old Japanese touch. Minase has a collection called the HiZ. Among its watches, the Horizon, Five Windows, Divido, and Seven Windows are the most popular. To give you an idea of the watch's price range, you can start counting from around $4,000 USD. With that said, you won't have any luck finding it on online retailers like Amazon.
7. Knot
This microbrand is one of the fast-rising watch brands from the Land of the Rising Sun. Knot, founded in 2014, pioneered the mix-and-match watches in Japan. It is a fashion-forward brand that puts quality first. The brand also offers custom-made watches that you can mix and match yourself. You can choose the face and case of the watch, its strap, and even the buckle. The watches from Knot have various movements such as quartz and self-wound mechanical. The watches from the brand have varied aesthetic as well that's similar to Nomos Glashuette watches.
8. Hajime Asaoka
In 2005, Hajime Asaoka founded his eponymous brand. It immediately became a hit among watch collectors in Japan. Soon enough, the brand comes out with its first tourbillon watch that also many people patronized. Watches by Hajime Asaoka shows a specific aesthetic that marries conservative watchmaking with modern design. Among its popular watches include the Project-T and Pura, both tourbillons.
Hajime Asaoka works with clients hand in hand to create the bespoke watch of your dreams. It costs about $40,000 USD or more, but every watch is unique in itself. A lot of collectors see Asaoka watches as a unique addition to their collections.
9. Naoya Hida
The youngest on the list, Naoya Hida launched his eponymous brand in 2019. However, Naoya Hida is no newbie in the industry. In fact, he has 30 years of experience to boost his career. He's also responsible for the Japanese launch of F.P. Journe. That said, expect Naoya Hida watches to carry a vintage style compared to the mode modern offers from watches on our list.
For instance, Type 1B is one of the most popular watches from the brand. It comes with a 37mm case and a champagne dial. The small seconds dial and curved numerals further its vintage feel. Its unique lead-shaped blue steel hands make it a true eye-catching watch. The brand has only seen a few years to prove its place in the Japanese watchmaking industry, but it's a strong contender. There's a lot more to watch from this watch. However, given that it's a designer watch brand, you can expect spending anywhere north of $18,000 USD.
10. Credor
You might consider it cheating but we believe that Credor deserves more credit than it's given. A Seiko brand, Credor takes artistry into the company's list. Among its offers include those with diamond-studded dials and hand-painted scenery. It's safe to say that Credor is art right around your wrist. It also comes with complications such as minute repeaters and chimes. Credor is Seiko's high-end brand but with its offerings, it has really special watches in its catalog.
5 Best Affordable Japanese Watches to Consider
Now that you know the brands to watch out for, here are the 5 best affordable Japanese watches you should be checking out today. Let's look at watches from the top brands on our list such as Seiko, Orient, and Casio.
1. Citizen Eco-Drive Titanium Perpetual Chronograph A-T Watch
Citizen Eco-Drive Titanium Perpetual Chronograph A-T Watch
Case: Titanium
Movement: Japanese Quartz
Water resistance: 200 metres
Features: Tachymetric scale, light-powered, atomic timekeeping, perpetual calendar
The Citizen Eco-Drive, in itself, is a lot to unpack. Firstly, as an Eco-Drive watch, you can expect this watch to run on a rechargeable lithium-ion battery. It utilizes solar energy to recharge and function. That gives you little to no reason to change the battery from time to time. Citizen made a truly sustainable watch with this one.
Specifically, the Citizen Eco-Drive AT4010-50E comes in a titanium case. This Citizen Eco-Drive Titanium Perpetual Chronograph A-T dive watch is a must-have watch for professionals who are inclined to do marine activities. That includes snorkelling, recreational diving and swimming, and other surface water sports. With an atomic timekeeping technology, you can expect that its accuracy is far superior to other watches. It also has a one-second chronograph measuring up to 60 minutes of time.
2. Casio G-Shock GA 100 Military Series Watch
G-Shock GA 100 Military Series Watch
Case: Resin
Movement: Quartz
Water resistance: 200 metres
Features: Chronograph, calendar, alarms
Everybody knows what a G-Shock watch is. It's Casio's most popular line of watches that prioritizes function over everything else. Its ruggedness is one of the features to look forward to, a unique feature for all G-Shock watches. With that said, the Casio G-Shock GA 100 Military Series Watch is also a very chunky watch. It has a water resistance of up to 200 meters. This timepiece also comes with a stopwatch that boasts extreme precision as well as a full calendar. It also has a function that allows it to work and be set on 29 different time zones. With both an analogue and digital function, it's easy to see the information you need on the face of the watch. It also has four daily alarms you can set yourself.
As it comes from the Military Series of G-Shock, you can only imagine how durable and robust this watch is. It works not only in dry weather but also against the rain, snow, and even mud. If you're the type to encounter these environmental elements, this is the watch for you.
3. Orient Monarch Mechanical Hand-Wound Watch

Orient Monarch Mechanical Hand-Wound Watch
Case: Stainless steel
Movement: Hand-Wound Mechanical
Water resistance: 50 metres
If you're looking for an affordable classic, mechanical watch, Orient is the right brand for you. The Orient Monarch FDD03002B0 is a timepiece with a vintage look. It comes with a mechanical movement that is hand-wound. You can either wind it yourself or have it wound through a winding device.  It boasts a different level of elegance and grandeur that not all brands offer. At 40mm, it also comes in a decent size. The semi-domed crystal case also gives off a classic feel that's familiar to old watches. Not to mention, it has a black dial and antique-style hands as well as Arabic numerals for indexes.
4. Seiko SKX173 Automatic Dive Watch
Seiko SKX173 Automatic Dive Watch
Case: Stainless steel
Movement: Automatic
Water resistance: 200 metres
Features: Date/Day window
The Seiko SKX173 is one of the most iconic watches from the brand. It comes with a stainless steel case and a black polyurethane strap. It's an automatic mechanical watch that is one of the most sought-after dive watches from Seiko. It reaches depths of up to 200 meters and works perfectly even for scuba diving. Furthermore, it comes with generous lume, making it easy to read time even in the dark. Not to mention, the unidirectional rotating bezel is trusty enough to keep track of elapsed time.
5. Casio Edifice Multi-Function Chronograph
Casio Edifice Multi-Function Chronograph
Case: Stainless steel
Movement: Quartz
Water resistance: 100 metres
Features: Chronograph, rotating inner bezel
The Casio Edifice Multi-Function Chronograph watch boasts its sporty look with a classic twist. As expected from Casio, this watch not only excels in look but also in function. This stainless steel watch comes with 100 meters of water resistance, a 1/20-second chronograph as well as a slide-rotating inner bezel. The bezel allows measurement not only of time and speed but also of fuel consumption. It's truly a one-of-a-kind watch to own.
Final Thoughts
Japan has proven its place in the watch industry from the late 1960s to the early 1970s. Today, new generation watchmakers and the heritage of Japanese brands continue that legacy for the country's watchmaking industry. But there's a lot more to watch out for in Japanese watches. With new technology coming about, we can only expect the Japanese watch industry to grow bigger and bigger in the next years.
---
Looking for more Japanese watches? Check out our list of the best Seiko dive watches for men and best Casio retro watches.
Photo Credit: Featured image courtesy of Casio