A staple in the watchmaking business not only in Japan but in the whole world, Citizen Watches is a well-known and well-loved brand. Its success in its century-old run is a feat envied by many, especially with the many historical firsts it has to its name.
But what is the story behind this watchmaking giant? What makes Citizen Watches the success that it is today? And are Citizen Watches even really that good? In this comprehensive brand review, we will answer all those questions and many more. Let's dive right in.
Citizen Watches Bestsellers
How much is a citizen watch:
When it comes to pricing, Citizen Watches have a wide range of price points for their watches. A typical Citizen Watch would cost around $500. But the difference between their lowest-priced watches and the higher end ones is actually quite big. You can find watches less than $200 in their catalog, but definitely nothing less than a hundred dollars. Meanwhile, their most expensive watches could cost as much as $6,000 or even more.
About Citizen 
Hailing from Japan, Citizen Watch Co., Ltd. is an electronics company whose main focus is on the manufacture and sale of watches and their components. True to its name, Citizen Watches operates with the ordinary man in mind with their corporate philosophy of "loved by citizens, working for citizens." The company is dedicated to creating not only well-loved watches, but ones that are value-adding to the lives of your everyday citizen.
Aside from Citizen Watches, the Citizen Group also owns other notable watch brands such as Bulova and Frederique Constant. You can check out our brand review on Frederique Constant watches here, if you want to know more about the brand. But for this article, we will be focusing on the group's main company, Citizen Watches.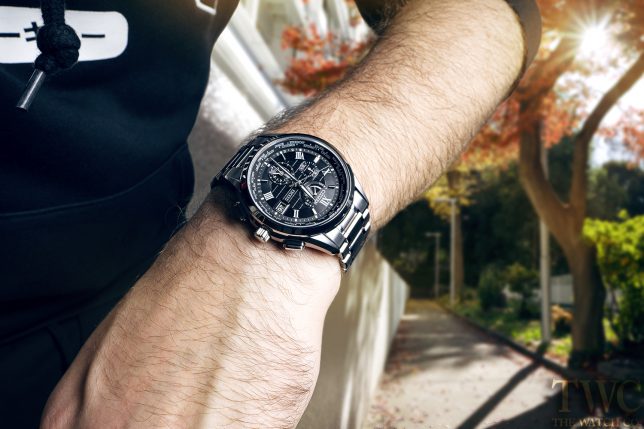 History of Citizen 
Although officially established as Citizen Watch Co., Ltd. in May 1930, the history of the watch company actually begins in 1918. Its predecessor, Shokosha Watch Research Institute, aimed to create Japanese-made timepieces. They started by assembling Swiss components then eventually imported Western machines that led to the production of their first pocket watch in 1924.
A close friend of the founder and then-mayor of Tokyo decided to name the company's first watch "CITIZEN", so hoping that it would be a product loved by citizens. In 1930, the institute's founder, Kamekichi Yamazaki, joined forces with two other men who shared the same passion for Japanese watchmaking as him. These men were Ryoichi Suzuki and Yosaburo Nakajima. And together, the three men founded Citizen Watch Co., Ltd.
Only a year after the founding of the new company, Citizen Watches was able to produce its first wristwatch. In 1952, the company produced the first-ever Japanese-made watch that featured a calendar. The company soon expanded its audience by exporting wristwatches in 1955. And in 1966, the company made yet another first in Japanese watchmaking history by producing the first Japanese-made electronic watch.
In 1976, another big first was accomplished by the company, but now on a worldwide scale. Citizen Watches created the first solar analog quartz watch, paving the way to the creation of the famous Citizen Watches Eco-Drive technology years later.
Where Are Citizen Watches Made?
Citizen Watches are known to be a staple in the Japanese watchmaking industry. Although the company began in Japan and its headquarters are located in Tokyo, the brand's popularity has enabled the company to make its operations global to accommodate an international market.
The company has since branched out, establishing many manufacturing plants in different countries. The most notable of these include Switzerland, America, and France. Each of the three focuses their production mainly on watch jewels, tuning-fork watches, and electrical watches, respectively.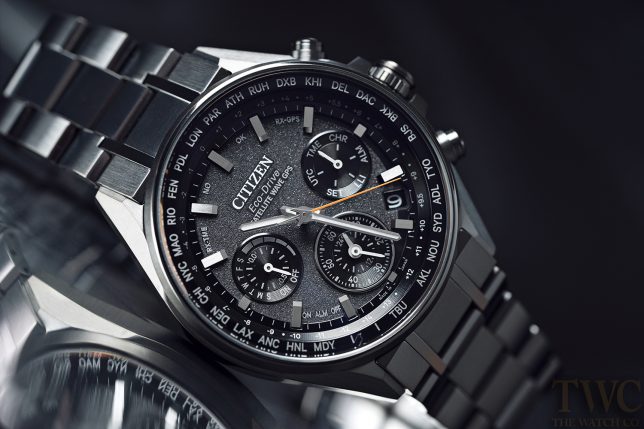 Citizen Watches Eco-Drive Technology
Quartz wristwatches often rely on disposable batteries as their main power source. But these batteries typically only last a few years. In the typical lifespan of a quality, durable wristwatch, several batteries are used and disposed of, especially since replacement batteries have shorter lifespans than the original ones. This, in turn, results in many batteries ending up in dumpsites.
In the hopes of producing less waste and creating a greener initiative, Citizen Watches decided to create a line of light-powered watches. Their attempts to create a sustainable light-powered watch date back to 1976 when Citizen Watches produced the world's first solar analog quartz watch. Now, the company's most well-known collection is the Citizen Eco-Drive.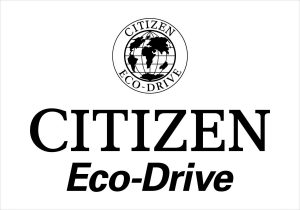 How Does Eco-Drive Technology Work?
The Eco-Drive Technology is the pride and joy of Citizen Watches. This technology allows the watch to work without replacing the battery since it can be powered by any light source. Yes, unlike the typical solar-powered devices, the Eco-Drive watches can be powered by artificial light and even dim light, and not just natural light. This is a pretty cool feature and an amazingly innovative solution to battery waste. But how does it work exactly?
The technology relies on the photovoltaic effect which is a scientific phenomenon that allows for the conversion of light energy into electrical energy through the use of a device, in this case, a solar cell. The Eco-Drive Caliber 7878 movement is set up in a way that the solar cell lies directly underneath the dial. With the dial material being translucent enough for a good amount of light to pass through, the movement is able to work with the power of light energy.
But how will you know if your Eco-Drive is sufficiently charged or not? Well, if it is low on charge, the second hand begins to move in two-second intervals. So you have to look out for this to know that your watch needs more charging. It will, of course, go back to normal once fully charged. Citizen Watches also developed a Light-Level Power Indicator which tells you how much light is being converted and the level of electricity that is being generated. 
Eco-Drive Features
1. Powered by Any Light Source
One of the cool things about the Eco-Drive Technology is that it doesn't just rely on solar energy to function. As long as you expose the watch to a light source — whether natural or artificial — the watch will be charged. And this also includes dim light. 
2. Power-Saving
In the spirit of being environmentally friendly, the watch does not waste any energy because of its power-saving feature. When in complete darkness, the hands of the watch stop to preserve energy when not being used. But don't worry. Once you shine some light on the watch, it'll quickly speed up to the correct time.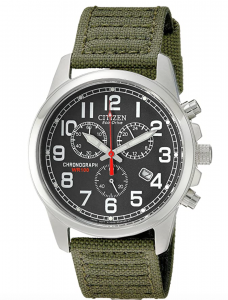 Specs
Model: Citizen Eco-Drive AT0200-05E
Size: 39 mm
Movement: Eco-Drive
Strap Material: Fabric
Strap Width: 21 mm
Water Resistance: 100 m
How to Recharge the Eco-Drive Watch?
If you wear your Eco-Drive on the daily, then recharging is automatic given that you are exposed to light regularly. But for cases where you wear your watch on occasion, here's how you can recharge it. 
It is important to note that charging time depends on the type of light you are utilizing. In the ideal sunny day outside, you would only need to expose your watch to direct sunlight for two minutes to be able to have a full day's worth of charge. If you plan to fully charge your watch, this would take around 11 hours of exposure. On a cloudy day, on the other hand, a full day's charge would mean 12 minutes of exposure, and fully charging would take roughly 40 hours. If you plan to charge it with artificial light, a 30W fluorescent light would take 40 minutes to charge your watch for a full day's charge and 130 hours for a full charge. But you must keep your watch at least 8 inches under the light.
You would be perfectly fine with not fully charging your watch as long as you regularly expose it to light. But, for your reference, a fully charged battery could last at least six months without light exposure. This means that even in total darkness, your watch would still be able to run. You can even keep it in the dark for a couple of months and it would still be perfectly fine and running, as long as it does not exceed six months without light exposure.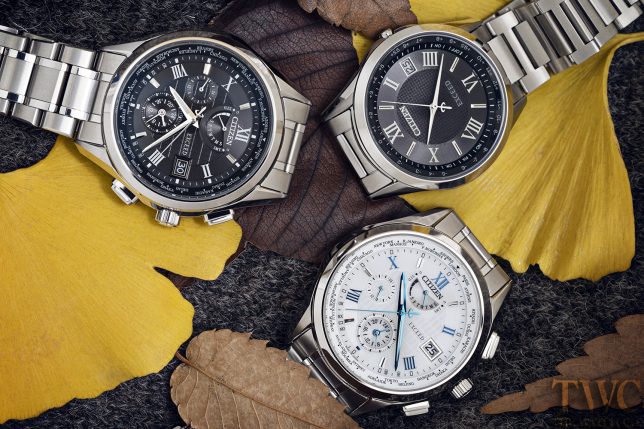 Citizen Watches Best Collections
Other than the famous Eco-Drive collection, Citizen Watches also has some cool collections under their wing. We'll take a look at their best collections and the best watches under each one.
Citizen Promaster
The Citizen Promaster is a watch collection made to survive any adventure — whether by sea or on land. An excellent dive watch, the Promaster Sea can survive depths of up to a thousand meters. They are durable and safe to use and are also powered by Eco-Drive Technology. If the Promaster Sea can go as deep as 1,000 meters, the Promaster Land can take you to altitudes up to almost 10,000 meters. Aside from being durable and comfortable, the watch also features a compass that will help guide you on your adventure.
Citizen Promaster Diver
This Promaster Diver Watch is powered by Eco-Drive Technology. Having this technology is especially useful for dive watches since you would no longer need to open the cas back to switch out the batteries. This lessens the chances of getting water inside the watch or tampering the water-resistant seal. It's also quite easy to read and the luminosity is perfect for nighttime swimming. And it also looks and feels good on the wrist.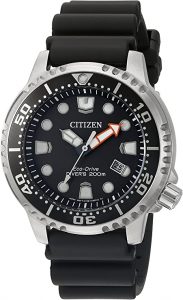 Specs
Size:

44mm

Movement:

Eco-Drive

Strap Material:

Plastic

Strap Width:

20mm

Water Resistance:

200m
Citizen Satellite Wave
The Citizen Satellite Wave is the perfect watch for the traveling citizen. It is equipped with a satellite GPS timekeeping technology that adjusts the time depending on the timezone. So wherever you are in the world, the Citizen Satellite Wave watch will keep you on time.
Citizen Satellite Wave GPS Freedom
Offering the fastest timekeeping signal reception speed in the world, the Satellite Wave GPS Freedom is one of Citizen Watches' most innovative timepieces. Users of the watch love that its synchronization is fast and reliable, and that the movement is fairly accurate. And since it is powered by Eco-Drive Technology, you don't have to worry about replacing the battery. It even shows you the power reserve and charging rate through the use of its indicators.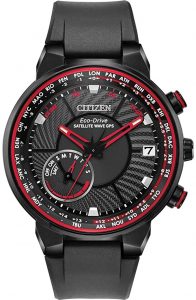 Specs
Size:

44mm

Movement:

Eco-Drive

Strap Width:

22mm

Water Resistance:

100m
Citizen Atomic Timekeeping
If you're super particular about accuracy in your timepieces, then the Citizen Atomic Timekeeping collection is definitely for you. Aside from its great designs, this collection boasts of its incredible accuracy. It has a margin of error as small as one second in 100,000 years.
Citizen Eco-Drive Navihawk A-T
The Eco-Drive Navihawk A-T is equipped with Atomic Clock synchronization and can digitally display the time in 43 different cities. It also has a Coordinated Universal Time display and features a 99-minute countdown timer. It is quite easy to set, and because it is an Atomic Timekeeping watch, you never have to set it again.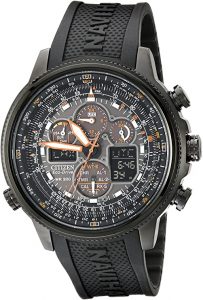 Specs
Size:

48mm

Movement:

Eco-Drive

Strap Material:

Plastic

Strap Width:

23mm

Water Resistance:

200m
Citizen Super Titanium
Forget stainless steel. Super Titanium is 40% lighter and five times harder than stainless steel. It is quite durable without sacrificing quality. Plus, it is rust-resistant and hypoallergenic at the same time.
Citizen Brycen
One of Citizen's Super Titanium Watches, the Brycen sports a rugged yet classic look. And it does not only look good but also feels good on the wrist since it is quite lightweight. The watch also features a date and day functions.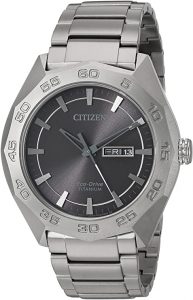 Specs
Size:

44mm

Movement:

Eco-Drive

Strap Material:

Titanium

Strap Width:

22mm

Water Resistance:

100m
Citizen Silhouette Crystal
The Citizen Silhouette Crystal Collection is the perfect watch for the classy lady. The collection offers very elegant watches with nice feminine silhouettes. And the cherry on top is a touch of Swarovski crystals that decorates the timepiece. 
Citizen Axiom
A beautiful, minimalist watch, the Axiom perfectly represents the elegance of the Citizen Silhouette Crystal Collection. It is incredibly sleek and small, perfect for the lady who loves a simple yet classy design. The Axiom is definitely a watch that completes an outfit.

Specs
Size:

23mm

Movement:

Eco-Drive

Strap Material:

Stainless Steel

Strap Width:

10mm

Water Resistance:

30m
Where to Buy Citizen Watches
Citizen Watches have stores all over the globe, and can probably be even found in your local department store. A simple google search will help you find the nearest Citizen Watches authorized retailer. However, if you're looking to purchase a particular Citizen Watch, your local stores may not have stock for the watch you're looking for. Thankfully, you can purchase Citizen watches online on their official website. You may also check out Amazon since they sometimes offer lower prices and deals there compared to the official site.
Citizen Watches Selling Points
With so many watch companies out there selling quality watches, some even at much lower prices, you'd probably be wondering why you should invest in Citizen Watches. Well, every brand has its own edge over its competitors. Let's take a look at what Citizen Watches, as a brand and company, have to offer to the regular citizen.
1. Innovative Vision
The company's creative and innovative vision is perhaps its biggest asset against its competitors. In the company's history, the brand was not only able to deliver many firsts in terms of Japanese watchmaking but also in the global scene. Its most innovative venture is definitely the Eco-Drive Technology. The sheer craftsmanship and innovation in creating the watch show where the company is at in terms of idea creation. And it makes one wonder what else the company would have up its sleeve in the near future. Citizen Watches is definitely a brand to look out for and whose endeavors are worth investing in.
2. Great Quality
Citizen Watches is a well-trusted brand by many, mainly for delivering quality watches. In fact, many consider the watches made by the company to not only be of good quality but of great quality. Citizen Watches often get mainly positive reviews from satisfied customers, with a lot of them trusting the brand enough to purchase more than one watch from them. Their watches are known to be reliable and durable, lasting several years under good maintenance.
3. Trusted by Big Organizations
What better way to affirm that a brand is reliable and of great quality than if other brands you trust also trust them? Citizen Watches sponsors many big names such as the US Open and the International Skating Union. The brand is also the official timepiece of Disneyland and Disney World. So, every timepiece in the theme parks is produced by Citizen Watches.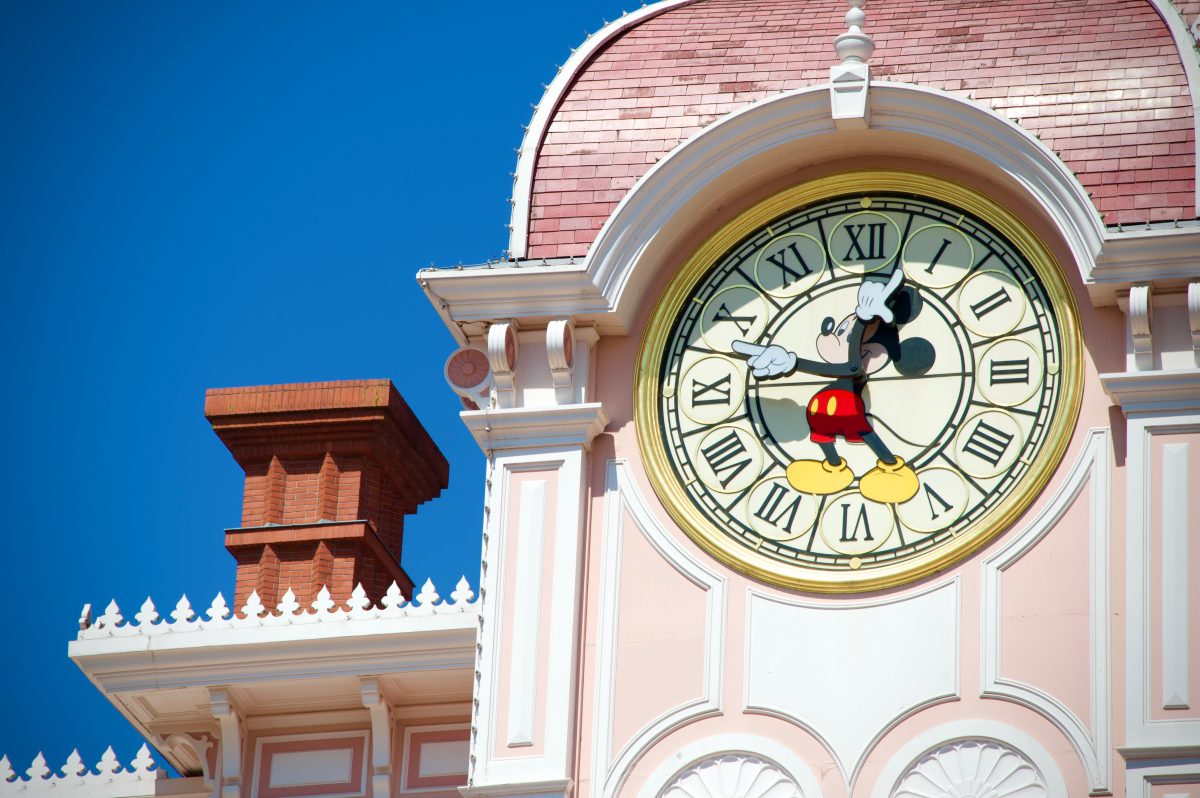 Final Thoughts
Citizen Watches is definitely a brand at the forefront of watchmaking innovation. With incredible technologies such as the Eco-Drive and the Atomic Timekeeping, who knows what else this company can cook up for the watch industry in the coming years.
Well-trusted by many, even by big companies, there is no doubt that Citizen Watches is a good and reliable brand. With all that it has created in terms of features and innovation, the company has stayed true to its corporate philosophy of creating watches loved by citizens and for the citizens.
For another interesting read on Japanese watch brands, check out our comprehensive brand review on Seiko Watches.