If you're a true watch enthusiast, you would understand that not every watch in your collection needs to cost a couple of thousand bucks. Most often, one of your favorite and most-worn watches in the collection costs only a few hundred dollars. Or even less!
Of course, saving up for that precious Patek Philippe or Rolex is always gonna be on the agenda. We all have our dream watches. However, you don't need to burn a hole in our wallet for everyday, trusty watches.
Contrary to what some people say, not every cheap watch is 'cheap'. You just have to know what you need and where to look. Aside from being functional and stylish, a good watch should also be durable.
However, the question remains… can you really get a good-quality watch at a cheap price? Well, no matter your taste in watches — whether you're a minimalist, a classic, or a complex watch lover, you can always find a good-quality watch for your budget.
With this guide, you can even get one for less than $100!

The Dos & Don'ts of Buying Watches Under $100
Lower your expectations. Although there are quality yet affordable watches out there, know that most of the time, you get what you pay for.
Don't buy a gold-plated watch. Not only do they look cheap and obviously fake, but the color will also fade over a short period of time.
Do some extensive research before making your purchase. Granted $100 is not much, but there's immense satisfaction in finding a good watch for that price.
Do not buy an imitation watch. If you can't afford your dream watch just yet, don't get a knock-off and pretend it's the real thing. It's just plain tacky. And if you want to take your watch-collecting hobby seriously, this is not a good way to start.
Get a second-hand item instead. There's nothing wrong with owning a used watch. And if you're still bent on owning a brand new one, do save up for it.
Buy an authentic watch. Choose a brand that has its own identity and integrity and doesn't try to fool you into thinking that it is some well-known brand.
Don't be quick to judge. Just because it's not mechanical or Swiss-made doesn't mean it's inferior. Watches with Japanese quartz movement are some of the most accurate time-telling devices around.
Enjoy the watch to the fullest. It's all there is to it.
BEST AFFORDABLE WATCHES FOR MEN
TOP AFFORDABLE WATCHES FOR WOMEN
How Brands Manage to Sell Affordable Watches
Most often, watches are expensive. So when we see one that is sold cheap, our first thoughts would be: 'there must be something wrong with it'. However, there are quality watches out there that don't demand a hefty price. Yet these watches function just as good, if not better than your regular expensive watch.
Bur first, let us manage your expectations. You don't purchase a $100 watch and expect a $10,000-quality timepiece. Remember, what you're after is a practical yet affordable watch.
Below are some of the reasons you enjoy a good-quality watch without denting your wallets.
Craftsmanship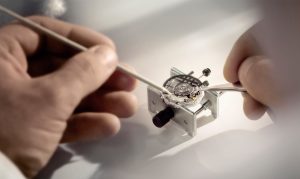 One of the reasons watch manufacturers are able to sell their watches at such affordable prices is because these watches are mass-produced. Unlike a luxury watch, which is handcrafted by watchmakers who have years and years of experience, affordable watches are manufactured in bulk by machines. This doesn't mean, however, you can't get a good-quality, machine-made watch.
Materials
To keep production cost to a minimum, affordable watches are made of affordable materials. The protective glass or crystal, for example, is often made of mineral glass, as opposed to sapphire crystal used by high-end watches, which are often scratch-proof. The strap could be made of fabricated leather, and so on. But this doesn't mean these watches don't last long. In fact, some of these affordable watches can last even longer than your expensive timepieces.
Movement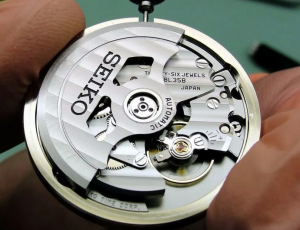 Affordable watches often run on quartz movements. This is understandable as quartz movements are cheaper and easier to manufacture compared to mechanical movements. Note, however, that some of the most affordable quartz watches can give you accurate time. More so than a mechanical watch could. But not all affordable watches are powered by a quartz movement. Some brands, such as Orient and Invicta, manufacture mechanical watches and sold at a lower cost.
Marketing Philosophy
Most brands that manufacture affordable watches rely on fair marketing philosophy and sometimes word of mouth to sell their products. Because they don't depend on celebrity endorsers to promote their products, they don't need to mark up their pricing. Hence, you get these watches at a cheaper price.
Complications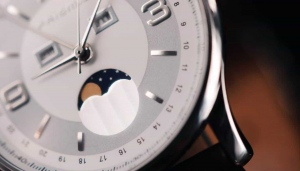 Except for the day and date functions, few affordable watches feature complications. This is understandable given that watch complications usually take time, skill and technology to accomplish. Hence, it's often the expensive watches that feature them. So if you're looking for complications in your affordable watches, you'll only most likely to get one with a date function.
The Satisfaction of Owning Affordable Quality Watches
No matter the price, with the right model, you can get the style, functionality, and longevity that you look for in a watch. But what is appealing about affordable watches is that they don't come with the customary worry that goes with owning expensive stuff.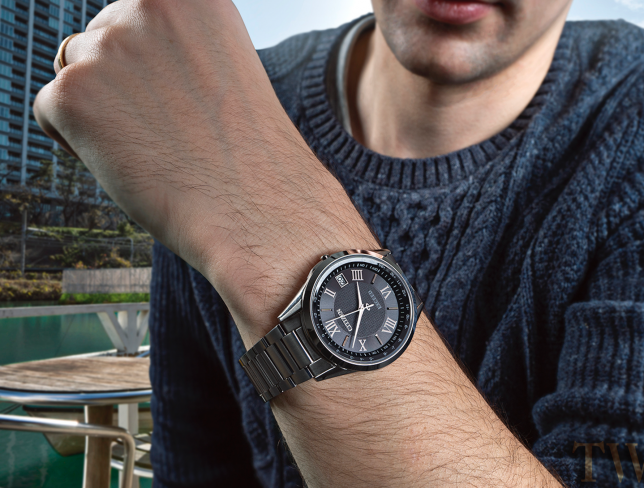 You don't worry about scratching it — you wear it and you forget about it. Since it only costs you this little, you don't worry about losing it — you can always buy a new one. You don't worry about dropping it, bumping it, accidentally splashing it with water. In short, you fully enjoy the experience of owning and wearing it.
These, my friends, are just some of the joys of owning quality yet affordable watches. But don't just take our words for it. Go and experience it yourselves.
Best Online Stores for Watches Under $100
There are so many online stores that sell watches. However, finding ones that won't scam you and would sell quality watches under $100 is not easy. To help you simplify your search, we have rounded up the following online stores that sell quality watches under $100.
Of course, it is all up to you do all the research and make all the necessary precautions to ensure that what you're buying is authentic and value for money!
Best Affordable Watch Brands (Under $100)
We're not gonna lie, it's difficult to get quality watches for under $100. It takes a lot of research, comparing specs and prices, and reading up reviews on the brands and models.
Well, we want to make your life easier. So, we've listed down some of the best watch brands that offer good, quality watches that cost less than $100.