When it comes to watchmaking, everyone knows about the caliber of the Swiss. And who could forget the affordable and reliable timepieces of the Japanese? But there is so much more to watchmaking innovations beyond the usual Swiss and Japanese watches. Yes, we're talking about German watch brands.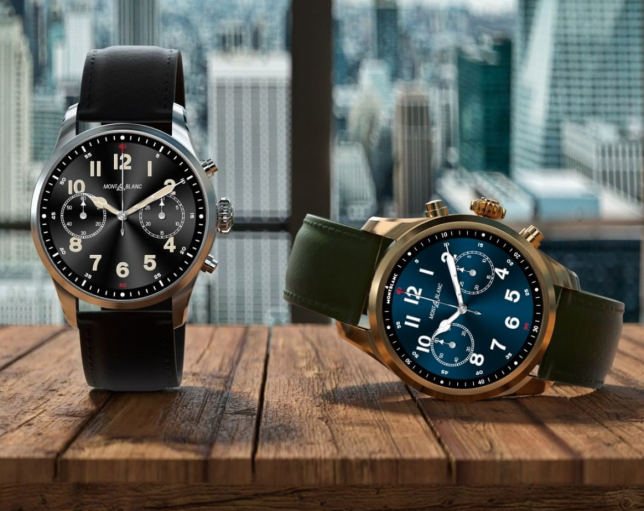 Humble Beginnings in Glashütte
German watchmaking is just as established and reliable as its other counterparts. Its history begins in a small town in the German state of Saxony. In 19th century Germany, the city of Dresden in Saxony was thriving with life and culture. The arts, commerce, and innovation were flourishing. However, this is not the town we will be focusing on. No, it is merely a tool to further emphasize the not-so well-off situation in a small town just nearby Dresden. 
Glashütte, the actual town in question, was unlike its thriving neighbor. At this time, the small town of Glashütte, Saxony, was experiencing economic lows and its people were struggling. One would think it would not be the ideal place to put up a business. After all, would it not be better to start a thriving life in the vibrant city of Dresden? But unknown to the people of Glashütte, their town would eventually become the center of German watchmaking.
The story of how this small town came to be the focal point of the German watchmaking industry will be discussed later as it is heavily tied with one of our entries on the list. But what we can gather from this little introduction is that German watchmaking has gone through far lengths since the first watch company opened up in Glashütte. It has become an industry well-established, with many amazing German watch brands coming forth since then.
Precision 'Made in Germany'
Here, we'll take a look at some of the best German watch brands you need to know — from affordable to high-end.
AFFORDABLE GERMAN WATCH BRANDS
1. Junkers 
Founder Hugo Junkers set up the company in 1895. However, at the time, Junkers had nothing to do with watches and everything to do with aviation. Hugo Junkers was an aircraft engineer and one that was a familiar name in the aviation industry. Throughout its years, Junkers had made several innovations in the aircraft business, some of which were even record-breaking. Junkers was even a well-trusted supplier for the German air force. With its rich history in aviation, Junkers decided to branch out a bit and started to design and develop aviation watches that pilots can trust in terms of accuracy and precision. And as Hugo Junkers himself was a known supporter of the Bauhaus movement, many of their watches take inspiration in this design. Currently, Junkers Watches has been rebranded and is now under the name "Iron Annie."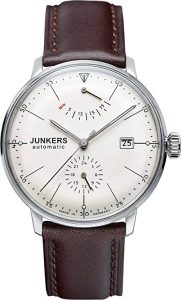 2. GRAF Zeppelin 
Next on the list, we have Junkers' sister company, Graf Zeppelin. The two German watch brands are under the parent company, POINTtec. Wilhelm Birk established the parent company in 1987, and after finding much success in Junkers and other watch companies under its name, POINTtec decided to put up Zeppelin Watches in 2002. Zeppelin Watches' branding takes inspiration from German aeronautics, with watch models bearing the names Zeppelin Nordstern and Glashütte Observatory, to name a few. The German watch brand mainly focuses on the production of quality aviator watches. They do, however, also have your regular dress watches that sport a minimalist look.
3. Junghans 
In April 1861, Erhard Junghans, together with his brother-in-law, founded a watch company that would later be known as Junghans Uhren GmbH, or Junghans for short. Junghans was one of the largest watch manufacturers in the world and was even considered the largest in 1903 with over 3000 employees. The company had long been producing clocks and pocket watches, but it was in 1927 that they decided to produce wristwatches. It was not always smooth sailing for the company; however, in 1956, Junghans gained the attention of the public due to their collaboration with Max Bill, a Bauhaus designer. Together with Bill, Junghans was able to create timepieces with new and exciting styles that were distinct to the brand. Since then, Junghans has comfortably made its place in the German watchmaking industry, producing beautiful, well-crafted watches.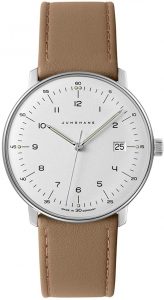 4. Archimede 
From the oldest German watch brand on the list, we go to the youngest. Although founder Karl Ickler set up Archimede Watches just in 2003, his experience in watchmaking dates way further than that. In 1924, he established the Ickler family business that manufactured several watches. Despite being a young brand, Archimede Watches carries with it the decades worth of knowledge in watchmaking its founder possesses. For watches that are affordably priced, they are quite beautiful and well-crafted, as one would expect from the Ickler family.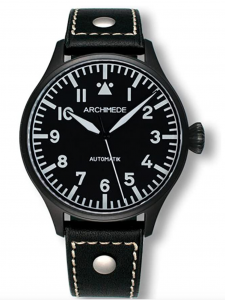 4. Damasko 
Konrad Damasko founded his namesake company in 1994. Prior to entering the watchmaking industry, Damasko has expertise in aeronautics using high-end materials. This knowledge would ultimately help him in producing high-quality watch cases. In fact, Damasko impressed the watchmaking industry by creating a nitrogen-enriched and nickel-free watch case that was incredibly tough and durable with a hardness rating of 64 HRC. The case technology that Damasko watches possess is truly remarkable, so much so that other watch companies collaborate with the brand just to source their cases. Damasko is also famous for producing precise pilot watches of high quality. The brand is even the official timepiece for the Eurofighter test pilots. If that isn't testament enough to the brand's quality and commitment to precision, we don't know what is.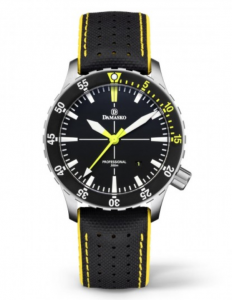 5. Stowa 
Stowa has been around since 1927. Walter Storz put up the company with a vision to produce quality mechanical pocket watches and wristwatches, focusing on delivering reliability. The company moved around a bit for a few years before finally settling down in Pforzheim, Germany. There, Stowa would begin to develop watches whose design took inspiration from the Bauhaus movement. With the emergence of the Second World War in the 1940s, Stowa shifted focus and began producing pilot watches for the Luftwaffe. And with the casualties of war, Stowa's building crumbled in the bombings. They would soon, however, successfully relocate to Rheinfelden and eventually rebuild their building in Pforzheim as more of a head office. In the current days, Stowa continues to produce pilot watches and also incorporates Bauhaus designs among other expansions.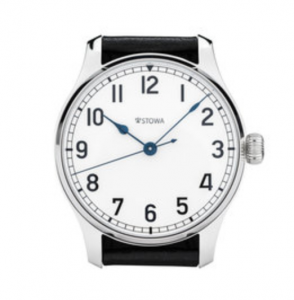 MID-RANGE GERMAN WATCH BRANDS
1. Mühle Glashütte 
Despite being a manufacturer for nautical instruments, Mühle Glashütte's history in watchmaking dates way back in the 1860s. Robert Mühle founded the company in 1868, providing precision measurement instruments to the German School of Watchmaking. Fast forward to the 1990s, the company began to put its focus on supplying marine chronometers and other nautical equipment. However, in 1996, the company produced its first wristwatch and has since then continued to manufacture quality timepieces.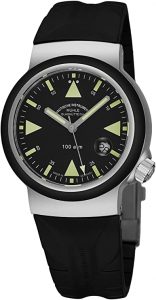 2. MeisterSinger 
Located in Münster, Germany, the next watch brand on our list is perhaps one of the youngest German watch brands. Despite establishing a young company, MeisterSinger's founder, Manfred Brassler, was no rookie in the watchmaking industry. Prior to MeisterSinger, Brassler had put up a watchmaking company in the '80s which he later sold. But things were different this time around. MeisterSinger was not a brand to look down upon when it came to German watchmaking. The company intended to produce watches that were stripped off of their unnecessary trappings, and instead solely focused on a timepiece's true purpose: measuring time. Thus, MeisterSinger watches had clean and minimalist designs, some even had a single-hour-hand feature. Despite its short history, MeisterSinger was able to produce its own in-house movement and develop award-winning timepieces.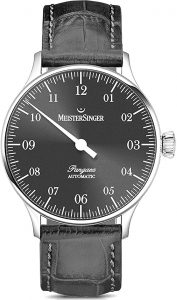 3. Nomos Glashütte 
Another German watch brand based in Glashütte, we have the Nomos Glashütte. Nomos Glashütte was established after the fall of the Berlin Wall in 1990. Despite being young in the eyes of the watchmaking industry, Nomos Glashütte has definitely delivered quality watches that are beyond their years. The German watch brand is regarded for creating its own in-house movements and for producing award-winning dials. Like Junghans, Nomos Glashütte also takes design inspiration from the Bauhaus movement.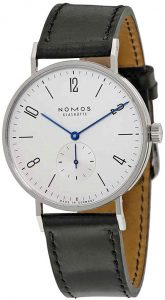 4. Sinn 
As a pilot and flight instructor himself, founder Helmut Sinn decided to put up a company in 1961 that focused on creating aviator watches that were primarily designed for pilots. The brand soon established a reputation for producing reliable chronographs that people of tough professions used — from astronauts to the Marines to police officers. Sinn proved itself to be a competent German watch brand that produced highly functional wristwatches that could survive extreme conditions. The Sinn 142S, for example, could function just fine as an automatic wristwatch even in zero gravity. Forgive us for the pun, but it is definitely a sin to dismiss Sinn Watches in terms of German watchmaking.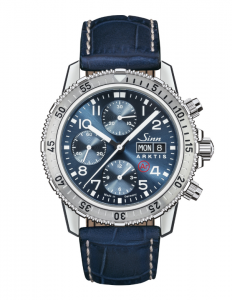 5. Union Glashütte 
Sharing a similar situation with fellow Glashütte-based watch company, Glashütte Original, Union Glashütte's history dates back further than its 1996 establishment. Like the other company, Union Glashütte would eventually merge into Glashütte Uhrenbetriebe (GUB) — a conglomerate formed in 1951 from the watch companies based in Glashütte — up until its dismantling after the fall of the Berlin Wall. Prior to GUB, however, Union Glashütte had been in business since 1893. The company came to fruition when founder Johann Dürrstein formed a vision. Back in the 1800s, watches were deemed a luxury and were too expensive for most people. Dürrstein vowed to create a company that would produce affordable watches without sacrificing quality. This mindset remains in the company even now, with current models sporting quality craftsmanship at affordable prices.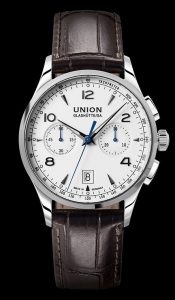 6. Chronoswiss
Now, we know what you're thinking. What is a brand with literally the word "Swiss" in its name doing on a list of German watch brands? Well, despite its headquarters being located in Lucerne, Switzerland, Chronoswiss actually originated in Munich, Germany. Its founder Gerd R. Lang decided to create mechanical timepieces at a time of quartz crisis. Since its establishment in 1983, Chronoswiss has been producing beautiful watches with Swiss movements that are all carefully hand-finished.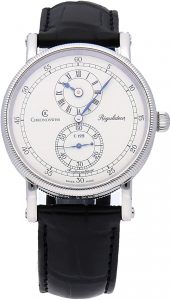 GERMAN LUXURY WATCH BRANDS
1. Glashütte Original 
Although its official establishment was in 1994, Glashütte Original's history actually dates further back than that. At a time before the Berlin Wall had been taken down and East and West Germany had become united once more, Glashütte Uhrenbetriebe (GUB) had been producing timepieces as early as the 1840s. Sometime after the wall fell, GUB became privatized, and thus, gave birth to Glashütte Original. This German watchmaking brand wowed the industry with such refined innovations, including their patented panoramic date display and gooseneck fine-tuning.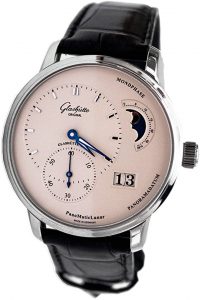 2. Montblanc 
A German brand originally known for creating luxury writing materials and leather goods, Montblanc's luxury watches are sought after for their class and precision. Despite being late to the watchmaking game with a watch factory established in only 1997, Montblanc was able to quickly catch up. Montblanc Watches has since had two factories: one in Le Locle, Switzerland, which produced most of the Montblanc watches, and the second factory in Villeret which focused on producing the higher-end watches of high-quality craftsmanship. The brand's corporate philosophy centers around a commitment to quality. Since its establishment, Montblanc Watches has created stunning marvels of craftsmanship such as The Metamorphosis which requires the perfect synchronization of 50 individual components to morph between two different watch faces. There is no doubt behind the level of quality and craftsmanship in each Montblanc watch, with the best ones even being completely handmade.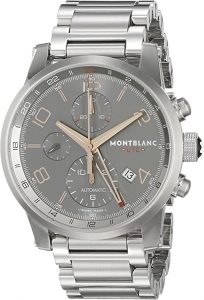 3. A. Lange & Söhne 
Last but not least, in this list, we've covered some German watch brands that are relatively young in the watchmaking game. But with this entry, we have one of the oldest German watch brands, being established in 1845 by its founder Ferdinand Adolph Lange. Although the small town of Glashütte is now regarded as the center of German watchmaking, when Ferdinand Adolph Lange arrived in the town in the 1840s, the economy was not doing that great. However, he proceeded to put up a small watch company with his sons, Richard and Emil, helping him out. The small company soon grew and was regarded for producing the best pocket watches of that time. Through the years, many watchmakers would follow in Lange's suit and put up their own company in Glashütte.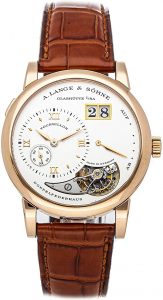 Final Thoughts
From its humble beginnings in a small town in Saxony, German watchmaking has definitely gone the distance and reached several heights. Germany has not only produced some of the best watches and best watch brands out there, but it has also made its mark in the watchmaking industry with several innovations. Truly, Germany has produced many of the great minds and innovators of the watchmaking industry. And we can only look forward to what these German watch brands have to offer to the world in the future.